Palestine
Submitted by NoraLesterMurad on Mon, 12/29/2014 - 23:15
Published in

When does bad practice cross the line and become corruption?
Strictly speaking, corruption refers to the abuse of entrusted power for private gain. It includes the obvious: Stealing public funds through accounting fraud or bribery to live a luxury life. But when the abuse isn't "abuse" so much as it is "flexibility" or when private gain isn't "private" so much as it is a non-transparent preference that does have some public benefit, is that corruption?
Submitted by NoraLesterMurad on Wed, 11/19/2014 - 02:32
Published in

On October 12, 2014, a bunch of donors met in Cairo with the Palestinian Authority to discuss and pledge support for Gaza. I can't find any official statement press release from the conference, so it's hard to know exactly who came and pledged, but media coverage after the event suggested that Qatar pledged $1 billion, while Kuwait and the UAE pledged $200 million each, as did Turkey, and the United States pledged 212 million dollars.
Submitted by NoraLesterMurad on Tue, 07/08/2014 - 06:42
Published in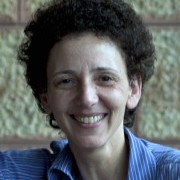 I'm a critic of "poverty porn," the selling of poverty to increase donations. It dehumanizes "beneficiaries" (a word that itself is dehumanizing), but even worse, it's a slippery slope. Engaging donors on the basis of crisis means you always need a new crisis to keep them engaged; successful philanthropy becomes dependent on having a steady stream of victims.