Gaza
Submitted by NoraLesterMurad on Wed, 11/19/2014 - 02:32
Published in

On October 12, 2014, a bunch of donors met in Cairo with the Palestinian Authority to discuss and pledge support for Gaza. I can't find any official statement press release from the conference, so it's hard to know exactly who came and pledged, but media coverage after the event suggested that Qatar pledged $1 billion, while Kuwait and the UAE pledged $200 million each, as did Turkey, and the United States pledged 212 million dollars.
Submitted by NoraLesterMurad on Wed, 09/17/2014 - 09:45
Published in

It is 3am and my left index finger taps involuntarily on the laminate desk because I've been told by someone I respect that I am wrong or just crazy (but oh so politely) to find it very strange that the distinction between what is "humanitarian" and what is "developmental" in terms of aid is so arbitrary and from my point of view illogical because (stay with me here) there is a "Humanitarian Imperative" that obliges international actors to provide tents for Palestinians in Gaza and food so they don't starve, at least not quickly, but there is no "imperative" for those same actors to demand – I'm talking about actions not words – that Israel allow building supplies and equipment in through the checkpoint which they control or that they allow yummy, beautiful, quality Gaza products into the world market so that Palestinians in Gaza can support themselves rather than be 80% dependent on aid (that was a pre-war figure) and please don't start now about Egypt because OF COURSE Egypt has control over t
Submitted by NoraLesterMurad on Tue, 07/08/2014 - 06:42
Published in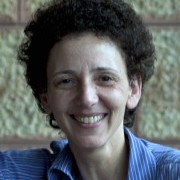 I'm a critic of "poverty porn," the selling of poverty to increase donations. It dehumanizes "beneficiaries" (a word that itself is dehumanizing), but even worse, it's a slippery slope. Engaging donors on the basis of crisis means you always need a new crisis to keep them engaged; successful philanthropy becomes dependent on having a steady stream of victims.