Gaza Under Fire: What Does it Mean for Philanthropy?
Submitted by NoraLesterMurad on Tue, 07/08/2014 - 06:42
Published in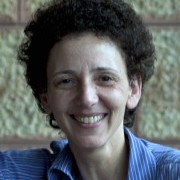 I'm a critic of "poverty porn," the selling of poverty to increase donations. It dehumanizes "beneficiaries" (a word that itself is dehumanizing), but even worse, it's a slippery slope. Engaging donors on the basis of crisis means you always need a new crisis to keep them engaged; successful philanthropy becomes dependent on having a steady stream of victims.
That's why I tried a different approach when I designed my Gaza birthday campaign. I was turning 50 and wanted to do something that would matter for Gaza. I decided to ask my friends and family to do three things: 1) make a financial gift to the Gaza Fund at Dalia Association, a community-controlled fund at Palestine's community foundation; 2) write a letter to a political representative or media outlet calling for an end to the seige; and 3) sign up for an organization's newsletter, to get ongoing news about the struggle for Palestinian rights.
My thought was that asking for three things would demonstrate that meaningful philanthropy isn't about giving away money and feeling better, it's about engaging in meaningful ways. To make it real, I gave my friends and followers a gift too (in the spirit of "pay-it-forward"): I released a short video clip with a Palestinian from Gaza every day for the 31 days proceeding my birthday.
I intentionally started the campaign when Gaza was not in the news, and I used that in my appeal. I suggested that we should seek to empower Palestinians to be better able to withstand or even prevent the next escalation, rather than giving money only when Gaza is in the news.
Well, I only raised a little over $1,500, not the $5,000 I was hoping for, and the vibrant exchange of ideas about campaigns and organizations and strategies for lifting the siege – that didn't happen at all. Some of my failure is likely attributable to the limitations of my network and my social media skills, but not all. I fear that people really don't want to give to an issue that's not "hot," even if it's likely to explode soon.
Another piece of evidence to consider is the announcement, reported in Newsweek, that the Algerian soccer team plans to donate their World Cup winnings – a reported $9 million – to Gaza. The announcement came after the most recent round of Israeli bombings of Gaza, named Operation Protective Edge, hit the news.
We will have to wait and see before we conclude. Will the Algerian soccer team actually pay, or will their $9 million go the way of so much aid that pledged but not delivered? If they do fulfill their commitment, will they give their contribution to an expensive and impotent international intermediary as many aid recipients complain? Or, will they really make history by recognizing that while Palestinians need money, they need political support even more, and that money they do get should be allocated by Palestinians according to Palestinian priorities and monitored locally by those intended to benefit.
Whether or not the Algerian soccer team does the correct and courageous thing, I intend to try my experiment again. I'm not ready to give up on Gazans' right to self-determination in development, including their right to control their own development resources. And I'm also not ready to give up on the common donor. There must be people out there who understand that it's more effective to give before a crisis, and that philanthropists who want to make a difference must make a commitment to stay engaged over the long term – regardless of what's making headlines. Meanwhile, I hope that those who give now, hearts broken by the senseless suffering, take the time to give well.
****
Nora Lester Murad, PhD, writes fiction and commentary from her home in Jerusalem, Palestine. She has published in Aljazeera, The Guardian, OpenDemocracy, Alliance Magazine, Electronic Intifada, Mondoweiss, Arabic Literature in English, This Week in Palestine, and more. Her blog, "The View From My Window in Palestine" addresses issues of aid, development and daily life under military occupation. She co-founded the Dalia Association, Palestine's first community foundation, and speaks frequently on the topics of philanthropy and international development. She can be reached at @NoraInPalestine or nora@noralestermurad.com.